This time last year, Buju's appearance on the news and social media were mired by rumours of him signing with one of Africa's biggest music exports, Burna Boy, while his singles were causing a ripple on the scene. These rumours have since been put to bed, but they still do not seem to have affected the young hustler who has since been reported to walk out of another unfavourable record contract
His 2021 smash hit 'Outside' was included in music mogul Don Jazzy's 'OSHE NAIJA' playlist of songs that pushed the cultural boundaries of music in Nigeria and inevitably across Africa for Apple Music.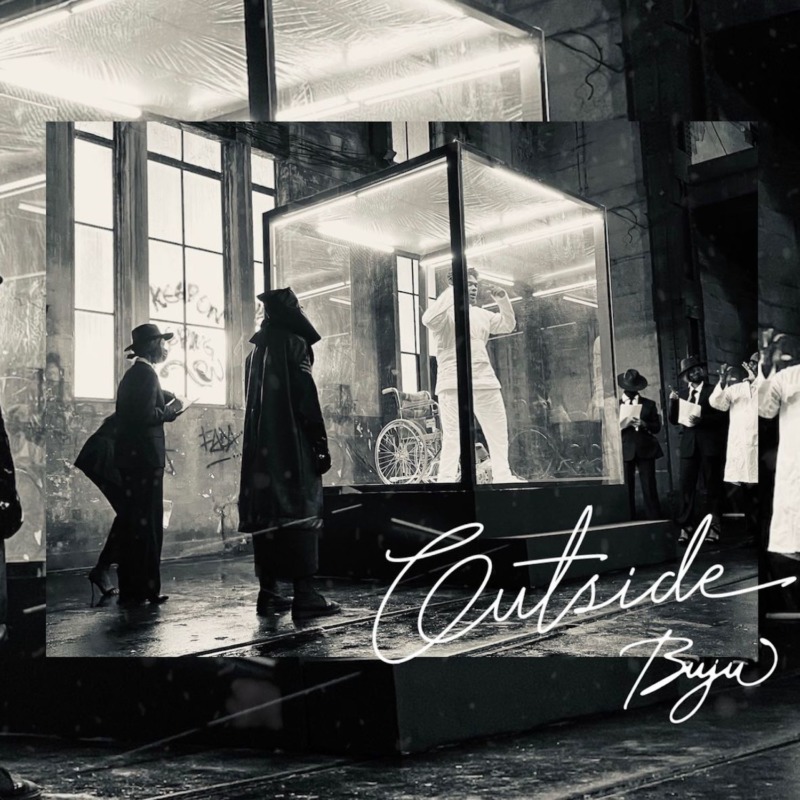 When you hear a Buju record, the first feeling you register is that of wanton uniqueness. His songs are so raw and personal that if you do not have genuine appreciation for the arts, you'll be pissed off at first listen.
On every Buju record, you can hear the future of alternative sounds, the future of expert lyricism and deep cutting wordplay. Buju laddens his playful vibe with richly themed songwriting that opens a doorway into the infinite possibilities arising from the advent of African music.
Unbeknownst to numerous music lovers, such rawness and passion from one music maker is an unofficial proof of a paradigm change. The criteria that determines who's a good musician or not have indeed changed since the incursion of alternative sound in Afrobeats. These days, telling your story and owning your narrative are more important drivers of acceptance by the audience, cue in alternative acts like Amaraae, Tems, CKay, among others who have found a way to enmesh your musical narrative into the legacy of African music.
Gen-Z artists like Buju, who have taken the time to hone their sound until it finds a middle ground between who they are and who they want to be are the future of this mindblowing jumble of discerning sonic vibrations.
When you listen to every Buju record, whether it's a feature or an original song or his debut project, he wants you to hear every stutter, every breath and feel the passion ripping through him as he makes the music of a lifetime and that's his Unique Selling Point.
Sorry I'm Late EP Review;
The first record on his debut EP, 'SORRY I'M LATE', DANIEL BENSON is an ode to himself and everything that's culminated into Buju TYE. It is not surprising that this is his intro to the project. Ever since he made his way into the industry, it's definitely been one hell of a roller coaster ride for him. He is one of the few independent artists in Nigeria with a distribution deal with Empire, which in its own rights is a big deal.
'Omo you better jot things down like Josh2funny,
This melody, e go shake your body…'
Only the melody and impeccable wordplay has brought him thus far, with some of the biggest songs and features of 2021, he's well on his way to becoming a Grammy-Nominee for his work on Wizkid's Made In Lagos album. It's time to agree that with the right budget, sometimes talent can indeed be enough for you to climb the ladders of Afrobeats success. Daniel Benson is obviously as into the music business as he is in the music.
The next song is one of the richest on the EP lyrically, but you just cannot but notice the lag in production here and everywhere else. Buju is good, and NEVER STOPPEDis a great song, but it definitely could have had that 'One In A Million' factor. This brings to mind the fact that he seems to do better on features than his original songs. But the truth is you cannot hide the fact that his features are usually cleaner than his original records.
Buju may be doing quite well for an independent artist, but he definitely needs to spend more money on production if he wants to be taken more seriously moving forward.
KILOMETRE is another average record that highlights everything good about Buju's musicianship, it's not too deep but it's definitely Buju doing his thing with amazing wordplay and lyrics that don't quite seem traditional, but also gets the job done fine.
The ultimate beauty of SOMETHING SWEET is the fact that it doesn't quite hit you as a love song until you settle down to soak in the lyrics. He serenades his woman in the most unusual manner, making sure to nightingale her with his raspy, deeply cutting melodious voice.
OGECHUKWU, on the other hand, is 360 degrees from what we're used to hearing from him. Here he deploys Cavemen's Highlife expertise to produce one of the most unique highlife productions out of Africa in the past year. Working with the Cavemen on his project certainly projects an air of class and a love for cultural expression.
'Many people ask me how I do this,
Tell them na Ogechukwu wey dey do am finish…'
The Jazzy/Highlife rendition on the Ogechukwu track reminds you of the solemn, sweet melodious performances of legends like Oliver De Coque. Buju's musical prowess is backed by incredible talent and vibe delivery.
FOR HERE is a love number that embodies Daniel's versatility and ability to whip up a hit song out of virtually anything. With him, the numbers do matter as much as the melody, but he makes it seem as easy as a toddler reciting nursery rhymes.
Although I DO may be the outro to the EP, it certainly deserved to be the intro. It is hands down the best and most personal song on the album. It's a nearly 3-minute number that has Daniel Benson asking the questions he's wanted to ask since the beginning of the project.
'Left hook right hook mehn I throw,
Fight for my spot what I know is I,
Can achieve whatever I put my mind to
The question is do you want it as bad as I do?…'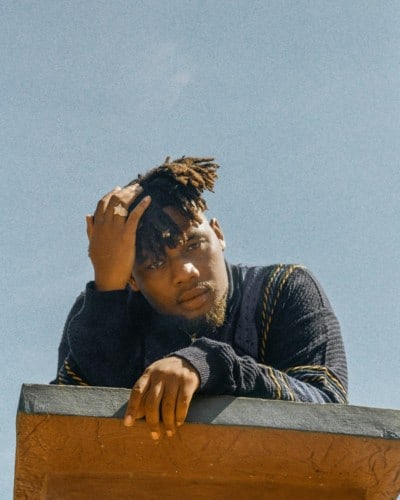 For artists like Buju who's fought for the spot he's in right now, it's hard to box them into one genre because at the end of the day, you find out that honing their craft over the years has given them enough skills to shine through whatever piece of music they lay their hands on.
The thing with acts like this is boxing them into one genre inevitably dumbs down the talent and ultimately affects the product.
Although his songs may not give you the direct sweetness of sugar like other pop stars with incredible ranges, their rawness and passionate delivery cannot but awaken you to the genius that some ignorant investors refuse to bet record contracts on.
RATING: 6.5/10
Comment: Interesting Debut! But Needs More Work.
Written by AfrobeatsMerije.
Bisi-Taiwo Chukwumerije is a blood-bound Nigerian music journalist & A&R in his early 20s. He goes by the pseudonym 'AfrobeatsMerije', and considers himself one of the greatest psyche in Afrobeats.
Tweet your favourite songs, EPs, LPs, Albums, & music projects at him; @AfrobeatsMerije.