Popular On-Air Personality, Tolu 'Toolz' Demuren gives her two cents to fans on how to handle the ups and downs in their relationships.
During a question and answer session on Instagram, Toolz had asked her followers to anonymously reveal secrets they've been wanting to let out in a while.
"Confront him… then maybe sleep with his friend…based on how he answers," Toolz says to a fan who revealed that her husband is cheating but finds it difficult to confront him.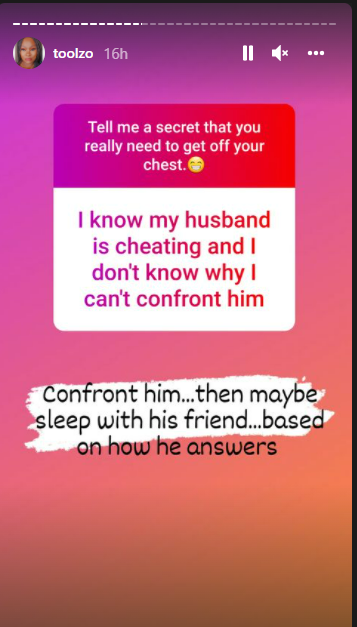 Another fan noted that her husband left their marriage to be with his mistress, Toolz responded, "I should say you're a strong woman blah blah …but I really think you should burn his car."